New Patient Information
Welcome to the Vancouver Island Naturopathic Clinic Inc. Becoming a Naturopathic patient is a two step process involving an initial and second consultation. Your initial consultation with one of our Naturopathic Doctors will be up to 1 hour and fifteen minutes long for adults 13 years of age+ and up to 1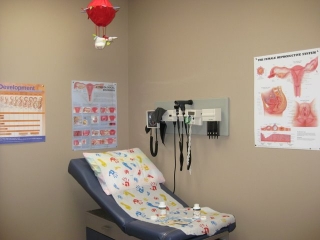 hour for children 0-12 years of age. During your initial consultation, your Naturopathic Doctor will complete a thorough personal, medical and family history and review with you all medications and supplements that you are currently taking. We ask that you please have available any relevant laboratory results, medications or supplements for this appointment. During your consultation, your Naturopathic Doctor may recommend laboratory testing if relevant to your care (lab testing is not covered by MSP but may be covered by your extended health plan).

Your second visit will be booked about 1-2 weeks from your initial consultation and consists of a complete physical exam followed by the commencement of your individualized treatment plan. We offer pap tests and reproductive health exams such as breast, pelvic, prostate and testicular exams as a part of routine health care when required. We support the B.C Cancer Agency Pap and Mammogram Screening Programs.
Our Naturopathic Physicians work with you to devise an individualized treatment plan customized to fit your specific condition and needs. Follow-up visits vary in length and frequency and can range from 10 minutes and up. Scheduled appointments are approximations for time required, to provide you with our best care we may require longer at times; you will be invoiced for the time actually spent during your consultation. Our Naturopathic Doctors will work with you as a team to help you work towards your personal health goals. We offer care for all ages and genders.

If you have not already booked your initial consultation with one of our practitioners, click on the "Book an Appointment" Tab on our home page or call reception now at (250) 881-1806 or click on the Book Now . Our friendly reception staff will help you find the practitioner best suited to your needs and make sure to answer any questions you may have regarding our services.
How to Find Us

Our clinic is located located in the Royal Oak Shopping Centre located on the second floor above Life Labs. The entrance to the second floor is located across from Floyd's Diner (the bright pink building). We ask that you arrive 10-15 minutes early to your first appointment so that your Practitioner can review your intake forms and provide you with enough time to complete the required patient consent forms. We have free parking and an elevator for those with mobility challenges. Reminder, we are a scent free environment.

Extended Health
Many of our services are covered by most extended health care plans. Please check with your provider directly to verify the details of your coverage. We do offer the option of direct billing if supported by your plan. Please be aware that if for any reason we have not been able to process your payment or are unable to submit to your extended health plan, you will be responsible for full payment. We will provide you with an invoice after each visit which you can then submit to your plan. We do offer a reduced rate for seniors 65 and older, college and university students with a valid ID card and those on income assistance (documentation required).We offer direct billing for many plans.

MSP Income Assistance
We are not covered by MSP however some coverage may be available to you if you are on MSP income assistance or if you are first nations. MSP may cover up to $23 per visit for a combined annual limit of 10 visits each calendar year for the following services: acupuncture, chiropractic, massage therapy, naturopathy, physical therapy and/or non-surgical podiatry for those whom are eligible. Please click here for the MSP claim website.
Clinic Safety and Respect Policy

We want to ensure a safe work environment for our staff, practitioner's and patients. Our clinic practitioner's and staff have a zero-tolerance policy for any unwelcome conduct, abusive language or behavior towards any member of our health team or other on site allied professionals. We do not tolerate or condone behavior that undermines the dignity or self esteem of any individual or that creates a hostile or unsafe environment for any member of our team. We want to provide an inclusive environment for everyone in our community. We are a Saanich Safe Place.
Cancellation Policy
If you need to cancel or change your appointment we would be happy to assist you in rescheduling however, if a cancellation is received without 24 hours notice you will be automatically invoiced our cancellation fee as this time has been specially reserved for you. If you have missed a new patient appointment, we require pre payment by credit card at the time of re booking. This fee is non refundable.