Meet Our Team
NATUROPATHIC PHYSICIANS
Dr. Natasha Montroy, ND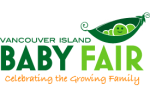 Dr. Natasha Montroy, ND is the founder of the Vancouver Island Naturopathic Clinic Inc. She began her studies at the University of Victoria and earned her Doctor of Naturopathic Medicine at the Canadian College of Naturopathic Medicine (CCNM) in Toronto, Ontario. Dr. Montroy was one of the first ND's in BC to obtain prescriptive privileges and to complete the CDC immunization training course and is board certified in acupuncture, and IV therapy. Dr. Montroy has completed additional training in women's health, fertility, children's health, environmental allergens and facial renewal acupuncture. Dr. Montroy strongly believes in collaborative and integrative health care, blending both pharmaceutical and traditional medicine. Dr. Montroy has been featured on A-Channel Breakfast Television, Best Health Magazine, Shaw Daily, Saanich News, Real Parenting Radio, Alive Magazine, VI Baby Fair, CBC Radio and is a regular guest on CFAX radio. Book your free meet & greet 15 minute consultation with her today.
Dr. Natasha Montroy, ND has a passion for naturopathic family health care with a clinical focus in infertility, pregnancy, children's health menopause and women's including:
women's primary naturopathic health care
hormonal health complaints including PCOS, endometriosis, acne, PMS and menstrual disorders
women's hormone testing
menopausal support
preconception support
fertility suupportive care including natural conception preparation and IUI /IVF/ ICSI supportive care
collaborative pregnancy supportive care including an integrated approach to postpartum depression
breastfeeding counselling and treatment of low or over abundant supply, mastitis, plugged ducts etc.
children's health care including well child check-ups, food introduction counselling, behaviour challenges, treatment of common childhood complaints. Our clinic supports and recommends the BC Vaccine Schedule
food intolerance and environmental allergy testing
thyroid disorders ex. Hashimoto's thyroiditis, hypothyroidism
stress, anxiety, and depression
insomnia and sleep disorders
With a passion for integrated naturopathic medicine, Dr. Natasha Montroy offers naturopathic health care from newborn to senior. She offers comprehensive women's health care including annual women's health, breast and gynecological exams, birth control counselling and both natural and pharmaceutical care for common women's health complaints.
As a mother of two Dr. Montroy strongly believes in educating parents on how to raise their child from a preventative health perspective. She offers age focused physical examinations, dietary and supplementation counselling for all ages, vaccination counselling, food intolerance assessments and environmental allergy testing, assessment and treatment of common childhood complaints using both natural and western therapies.
Dr. Montroy, ND helped found and organize the Canadian Infertility Awareness Fundraiser since 2004 in collaboration with the Victoria Fertility Centre. She has helped support numerous couples undergoing treatment with assisted reproductive therapies such as IUI, IIVF or ICSI. Once a pregnancy is achieved Dr. Montroy continues to offer collaborative care.
Dr. Montroy supports the advancement of Naturopathic Medicine and has taught emergency medicine at the Canadian College of Naturopathic Medicine and at the Boucher Institute of Naturopathic Medicine in Vancouver. She was also an associate professor at The West Coast College of Massage Therapy. Dr. Montroy is a member of the British Columbia Naturopathic Association (BCNA), the Canadian Association of Naturopathic Doctors (CAND), and is was member of the Naturopathic Physician's Licensing Examination Association (NPLEX) as an exam writer and evaluator. .*Fluent in English and Finnish languages. Dr. Montroy is in good standing with the College of Naturopathic Physicians of British Columbia (CNPBC).
Clinic Schedule:
Wednesdays: 12 pm - 8 pm
Thursdays: 9:30am - 5:30 pm
Fridays: 9 am - 5 pm
Saturdays: 9 am - 5 pm (8 am - 4 pm July-Sept)
*On call hours are available for IVF/IUI patients & expectant mothers wishing supportive Naturopathic services.
Please be aware that Dr. Montroy offers infertility & pre and post natal supportive care. Thus patient appointments may be cancelled with short term notice due to the nature of her practice. We will do our best to try contact you in advance, however this is not always possible.
Dr. Jasmine Wong, ND Inc.
Dr. Jasmine Wong, ND Inc. completed her undergraduate studies at Simon Fraser University in 2000, obtaining a Bachelor of Applied Science in Kinesiology with a focus on cardiovascular health and rehabilitation. For the next 2 years she worked for the Japanese government as a language and cultural educator in the public school system. Upon returning to Canada, she successfully completed 4 years of the naturopathic medical studies at the Canadian College of Naturopathic Medicine in Toronto, including 2 years of internship at Canada's largest teaching clinic as well as the Parkdale Community Centre, providing care to people on income assistance. She served on the student body to initiate improvements in clinical education, serving as a liaison between faculty and students. Dr. Wong was also a member of the Naturopathic Sports Medicine Team, providing on-site naturopathic care at various sporting events in Toronto. Dr. Wong is fluent in Chinese; dialect Cantonese.
Beyond her ND designation, Jasmine has gone on to do additional training in Intravenous Therapy and Advanced Cardiac Life Support and has achieved prescribing rights. She is one of the few NDs on the Island that has completed advanced training on First Line Therapy, a comprehensive healthy weight loss and body composition program. She is an avid speaker in the community, providing seminars to the general public as well as various corporate wellness programs. She has undergone advanced training on the proper use of Bio-Identical Hormone Therapy, Lyme and Co-Infection Assessment and Treatment and was nominated in the Best of Canada 2010 Awards for Natural Health Practitioners!
Dr. Wong treats patients across all ages and has a special interest in:
Digestive Disorders (e.g. IBD, GERD, IBS) and Food and Environmental Sensitivities/Allergies
Menopause/Andropause and Bio-Identical HRT
Skin Conditions (e.g. eczema, acne, psoriasis)
First Line Therapy healthy body composition and Weight Loss
Cardiovascular Disorders (e.g. high blood pressure, high cholesterol)
Autoimmune disorders (e.g. MS, rheumatoid arthritis)
Thyroid Disorders (e.g. Hashimoto's, Grave's, Hypo/Hyperthyroidism)
Lyme's Disease and other Co-Infections
Musculoskeletal / athletic Injuries and Degenerative Conditions (e.g. arthritis)
Fatigue and Stress
Seniors Health (e.g. osteoporosis)
Prostate Health
Dr. Jasmine Wong believes in a patient centered approach to health with comprehensive, individualized treatment plans in which patients are active participants in choosing the approach that works best for them. She also believes in a multidisciplinary approach to health, ready to work with your other health care providers for your optimal well-being. Professional affiliations include the British Columbia Naturopathic Association (BCNA), the Canadian Association of Naturopathic Doctors (CAND) and the College of Naturopathic Physicians of British Columbia (CNPBC).
Clinic Schedule:
Mondays: 11:30 am - 7:30 pm (reception available at noon)
Thursdays: 12 pm - 8 pm
Fridays: 9 am - 5 pm
Dr. Shalini Hitkari, ND
Dr. Shalini Hitkari, ND completed her pre-medical studies at the University of Victoria obtaining a Bachelors of Science Degree in Biology. Upon graduating, she successfully completed her four-year naturopathic medical program at the Boucher Institute of Naturopathic Medicine (BINM) in New Westminster, BC.
Dr. Hitkari was one of the first Naturopathic Physicians in BC to attain her prescriptive privileges and she is also board certified in acupuncture and intravenous (IV) therapy, as well as, has her certification in Advanced Cardiac Life Support (ACLS). She has additional training in Neural Therapy, Bowen therapy for pain management and injury, Bio-Identical Hormone Replacement Therapy (BHRT) for the management of peri menopausal and menopausal symptoms.
Dr. Hitkari is enthusiastic about working with her patients to help them achieve optimal health so they can live happy, healthier lives. As a primary naturopathic health care physician, Dr. Hitkari's approach with patients is patient-centered, creating for them comprehensive, individualized treatment plans. She strongly believes in a multidisciplinary approach and is willing to work alongside other physicians and health care practitioners to help ensure her patients well-being.
Dr. Hitkari, ND has a passion for individualized health care with special interests in:
Women's primary health care
Hormonal balancing, PMS and menstrual disorders
Thyroid disorders (e.g. Hashimoto's, Grave's, Hypo/Hyper-thyroidism)
Menopause including bio-identical hormone replacement therapy (BHRT)
Gynecology & breast related ailments
Sexually transmitted diseases
Birth control counselling
Depression and anxiety
Fatigue and stress
Insomnia and sleep maintenance disorders
Weight loss and management
Digestive disorders (e.g. IBS, IBD, etc)
Food intolerance and sensitivities
Skin conditions (e.g. eczema, psoriasis)
Seasonal allergy testing
Immune health
Autoimmune disorders
Children's health
Acute and chronic musculoskeletal pain
As an advocate for Naturopathic Medicine and preventative health care, Dr. Hitkari is a regular speaker at the local community centres and facilitates corporate wellness programs. She also has been featured on Shaw Daily and Cfax with Pamela McCall, as well as, the VI Baby Fair. Dr. Hitkari is in good standing with the British Columbia Naturopathic Association (BCNA), the Canadian Association of Naturopathic Doctors (CAND) and the College of Naturopathic Physicians of British Columbia (CNPBC). Please call and book your free 15 minute meet & greet consultation with her today.
To learn more about Dr. Hitkari and her practice, please visit http://www.victoriabcnaturopath.com/.
Clinic Schedule:
Mondays: 10 pm - 6 pm
Tuesdays: 9 am - 5 pm
Wednesdays: 12 pm - 6 pm
Saturdays: 8 am - 4 pm (reception available at 9am)
---
REGISTERED MASSAGE THERAPISTS

Shon Hunter, RMT
We welcome Shon Hunter, RMT to our team. Shon graduated from the West Coast College of British Columbia and is registered with the College of Massage Therapists of B.C. and member of the Massage Therapists Association of B.C. Shon recently moved back to Victoria from Vancouver with his wife to raise their lovely three children. The active outdoor lifestyle Victoria offers was also a very strong drawing force. In addition to his many years of clinical experience he has an extensive background in sports and sports related injuries. Shon is an avid runner and cyclist himself.
Shon uses a variety of techniques to suit each individuals needs including deep tissue massage and myofascial treatment. Shon is now accepting new patients.
Clinic Schedule:
Tuesdays: 9 am - 5 pm
Thursdays: 1 pm - 8 pm
Fridays: please call
Saturdays: 9 am - 5 pm
---
REGISTERED ACUPUNCTURISTS
Sarah McEwan, R.Ac
Sarah completed a 3 year intensive Acupuncture Diploma program at Pacific Rim College in Victoria B.C in 2010 and is BC CTCMA board certified. Sarah found acupuncture on her own healing journey and was impressed by how effective it was, all the while being extremely gentle and non-invasive. Having her first treatments for back pain she very quickly became aware that acupuncture was so effective because it treats the whole person by looking at the body, mind and spirit. This was the beginning of Sarah's interest in the healing arts and her amazement of the human body and what it's capable of. During treatments Sarah uses traditional techniques and theories while applying modern knowledge and understanding. Sarah enjoys interacting with people and uses humor and compassion during treatments.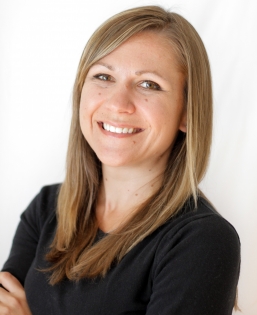 Sarah has experience in many areas with a focus in:
Women's health
Pre-natal, pregnancy and postpartum supportive care
Fertility support
Sleep disorders
Depression, anxiety and stress support
Acute and chronic pain and injuries
Headaches and migraines
Fatigue
Gastrointestinal and digestive upsets
Emotional blockages
Sarah's goal is to facilitate the process by which our bodies reside in optimal health, as well as to provide her client's with helpful tools that will allow them to continue to heal on their own. Sarah has had the pleasure of working with people of all ages and ailments on their healing journey and looks forward to working with many more!
To learn more about Acupuncture and Sarah visit http://www.vancouverislandacupuncture.com/
Clinic Schedule:
Monday 9am - 1pm
Tuesdays 9 am - 4 pm
Wednesdays 12 pm - 7 pm
Thursdays 11 pm - 7 pm
Gillian Marsollier M.TCM, R.Ac., C.I. (Not Currently Accepting New Patients)
Gillian, Marsollier completed her 4-year Masters of Traditional Chinese Medicine and Acupuncture program and provincial registration exam with the BC regulatory board, CTCMA, in 2001. Her education began at the University of Calgary with the Nursing Program. After completing part of the program, she met someone in the TCM/Acupuncture field and fell immediately connected to the foundation and theories. She then immediately
began her studies in the alternative medicine field very early, at the age of 20. Upon graduation, Gillian moved to St. John's, NL with a colleague and mentored under a well-established practitioner for 1-year. When the first college of Acupuncture was to open in the East Coast, Gillian was called to instruct and accepted the position. It started in NL were she wrote the bulk of the curriculum for a 3-year program and helped direct the Acupuncture program, graduating 3 years of students. The College promoted her to the position of Program Director and transferred her to Halifax, NS to have the program approved with the Board of Education for NS. She had the great chance of working at an excellent multi-faceted alternative treatment centre while in NS called Pillars of Health. Her practice was booming and very successful.
Gillian is trained in both acupuncture and Facial Rejuvenation Acupuncture. She is currently instructing at the Pacific Rim College in Market Square: Holistic Nutrition, Shi Liao (advanced Chinese nutrition), Tui Na (Chinese Massage), Advanced Clinical Case Studies and clinic supervision.
Her vast experience has honed her skills in all areas of acupuncture with a focus in:
Stress, anxiety and depression
Acute and chronic pain or injuries
Emotional blockages
Digestive issues
Skin complaints
Facial Rejuvenation Acupuncture
Chinese Nutrition Therapy
Gillian loves working in an integrated model with other health care practitioners. One of her favorite aspects of the practice is allowing a quiet space for a patient to explore their emotions, at the same time helping them to find laughter and lightness!
---
REGISTERED CLINICAL COUNSELLORS
Joyce Barwis, Registered Clinical Counsellor
Joyce is a master's level, Registered Clinical Counsellor and holds certifications in Family Therapy, Trauma Therapy and Addictions. She works with and accepts referrals from numerous family physicians in Victoria and Vancouver Island. Joyce graduated with a Bachelor's Degree in Health and Human Science from Columbia Pacific University and graduated from Pacific Coast Family Therapy Training Institute as a Certified Family Therapist. She completed four years of advanced training at the Canadian Foundation for Trauma Research and Education (CFTR) and is trained to work with alcohol and drug dependence. Following this training, she continued to study for another year with the Sensorimotor Psychotherapy Institute. This training involved studying the most recent psychological, physiological, and neurobiological research for working with emotional and shock trauma. Joyce's continues to study in this area of her work. She is a member in good standing with the B.C. Association of Clinical Counsellors and has been in practice for over thirty years. Joyce is also trained for Critical Incident Response for the Workplace.
Joyce began her career working with the Ministry of Children and Families providing counselling services to individuals, couples, children, adolescents, and families. Joyce went on to work with adolescents as a youth outreach worker. In 1986 she began a career at the Pacific Centre Family Services Association as a counsellor in various programs where she continued to offer therapy for seventeen years. In 2003 Joyce began private practice part-time and also returned to work with youth and their families at the Cowichan Valley Branch of the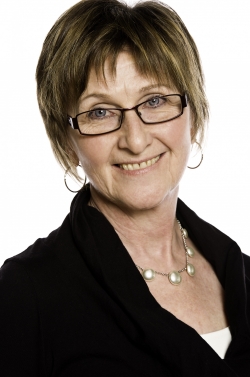 Canadian Mental Health Association where she developed "The Family Capacity Program" for parents experiencing challenges with parenting. This program built on the capacity of the family to make positive change. Joyce now offers counselling services at the Vancouver Island Naturopathic Clinic and Integrated Health Clinic with individuals, couples and parents experiencing conflict with their teens or children.
Areas of interest:
anxiety including stress
depression including grief and loss
parenting conflicts
menopausal support
relationship issues
trauma- emotional and physical
Joyce is registered with the Crime Victims Assistance Program to provide service to clients registered with this program.
Philosophy:
Joyce describes her philosophy of work by saying: " The field of mental health is growing and changing as the views of interdisciplinary approaches are converging. In addition to traditional talk therapy, I include evidence based modalities for mental health and wellness. By using mindfulness as a catalyst to promote understanding of how our mind and body responds to overwhelming events in life, we begin to understand how the brain and nervous system impact our senses and emotions. This form of treatment brings people through overwhelming experiences without causing re-traumatization. I strive to offer a safe therapeutic environment and to work with my clients to build trust in order support the healing process. I believe that therapy can support individuals to make significant fundamental lasting change. A means of enhancing all areas of ones life."
Please visit www.joycebarwis.com for more information about Joyce and her practice.
Joyce Barwis' Clinic Schedule:
Tuesdays: 8:30 am - 5 pm
Wednesdays : 8:30 am - 12 pm
Thursdays: 12 pm - 8 pm
Fridays: 8:30 am - 5 pm
Laurie Moniz, Registered Clinical Counsellor
Laurie is a Registered Clinical Counsellor with the BC Association of Clinical Counsellors. She obtained her Bachelor's degree in Child and Youth Care at the University of Victoria and then continued to complete her Master's Degree in Counselling.
Laurie has many years experience counselling individuals, youth, couples and families. She has worked with various agencies including: Child and Youth Mental Health, the Ministry of Children and Families Development, Single Parent Resource Centre, Blanshard Community Centre, BC Families in Transition, Victoria Native Friendship Center, and Parent Support Services of BC. Additionally, she has worked in private practice with Traci McGee, supporting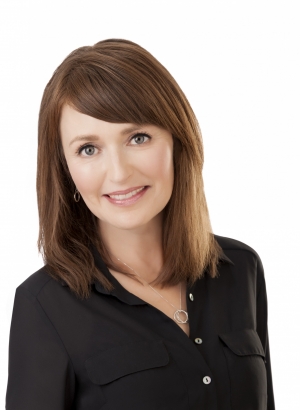 mothers experiencing Post-Partum Depression. Laurie offers a holistic approach on growth and development and relationships.
Areas of Interest
Individual & Couples Counselling
Trauma (acute and chronic)
Depression and Anxiety
Life Transitions
Relationship Challenges
Post partum Depression
Grief and Loss
Parenting & Family Challenges
Counselling Approach
Laurie is an empathetic and skilled counsellor and she believes individuals have the right to lead rewarding and dynamic lives. Her focus in therapy is to assist people in creating lasting change. Laurie's practice is holistically oriented, taking into consideration the many factors that influence and affect individuals. Laurie's approach to counseling combines a number of therapeutic practices that are specifically adapted to meet the needs of each individual. She is trained in a number of therapeutic modalities and is committed to continued learning to support individuals in their healing process. She takes a special interest in working with couples and helping to optimize relationships.
Laurie has studied in the area of Emotionally Focused Therapy, which utilizes the science of adult attachment and helps couples learn to increase trust, intimacy and connection. She is completing a two year course in Somatic Transformation, a neurobiological approach to the healing of trauma and acute or chronic stress. Additionally, she has training in Narrative Therapy and Cognitive Behaviour Therapy (CBT).
In addition to working with youth, individuals, couples and families, Laurie offers workshops/groups on a variety of topics. Please call reception for topics and schedules. Group topics include:
Family Dynamics
Romantic relationships
Families in Transition
Employee Assistance Counselling is available with Crime Victim Assistance Program, Aspiria and Cascadia. Please visit www.lauriemoniz.com for more information about Laurie and her practice.
Clinic Schedule:
Monday:11:00 am - 8:00 pm
Wednesday: 12:15 pm - 8:00 pm
Thursdays: 9:00 am - 11:00 am
Saturday: 9:00 am - 5:00 pm
---
PATIENT CARE SUPPORT STAFF

Karly, Office Manager:
Karly was born in Canada, however spent much of her life and completed her schooling in New Zealand. She has been with our clinic since it was founded in 2005. Karly is passionate about preventative health care and is a wealth of information to our patients. Karly practices natural health in her own life and is a very strong advocate of Integrated Health Care. She utilizes all aspects our natural health to maintain health for her own family and strives to educate others to help them do the same.
Bronwen, Receptionist:
Bronwen was born in Victoria and raised on Salt Spring Island. With the true west coast in her blood, she

truly believes and practices natural healthy living in her own life and with her family. As Mother of three, Bronwen has learned patience, understanding and adaptability. She brings calm and zen to our clinic. Bronwen has worked in Integrated Health Care since 2008 and is a wealth of knowledge to our clinic. Bronwen has a very big heart and loves working with children and families and she volunteers her time each year to work with Santa anonymous.
Pamela, Receptionist:
Pamela is our ray of sunshine when you walk into our clinic. Pamela has a love for art and nature spending much of her time by the water enjoying the beautiful seashores of Victoria. Pamela loves children and has proudly raised her son as a single parent for the last 20 years always placing family health, happiness and wellness first and foremost. She is dedicated to providing a warm and supportive environment to all our patients ensuring that families and children always feel welcome.
Joelle, Receptionist:

Joelle is a mother of two and works part time the clinic.Joelle has an interest in health care and feels passionately about the need for people to be able to communicate effectively with their health care providers and be listened to. Like many clients, Joelle values the compassionate,caring community of the clinic; the holistic approach to health; and the motivation of practitioners to get to the underlying causes of health conditions. Joelle has completed one year in the registered nursing program at Camosun College and plans to continue studies in a health related field when the time is right. For now, she enjoys the challenges and delights of being a mother of four.
Joanne, Receptionist:

Biocoming....