Infertility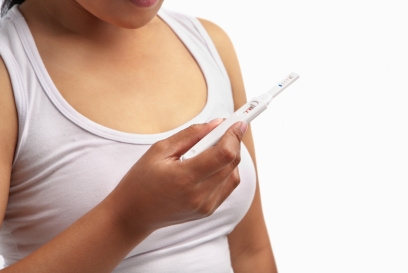 Our clinic offers preconception treatments for couples trying to conceive and for couples struggling with infertility. Dr. Natasha Montroy, ND has provided fertility care for couples trying to achieve a pregnancy for over 12 years and works with patients in collaboration with the Victoria Fertility Clinic. She offers care for couples trying to conceive both naturally and with assisted reproductive therapies. Preconception treatments are offered to ensure that each potential parent is in optimal reproductive health, with a healthy body terrain, ideal for the creation of a healthy baby. We recommend ideally 3 months of preconception care to ensure adequate nutrition to developing eggs and sperm.
We offer treatment for conditions that may contribute to subfertility including:
Luteal phase defects

Long or short menstrual cycles

Supportive care of uterine fibroids and endometriosis

Dysmennorhea or menstrual irregularities

Advanced maternal or low follicle count


Recurrent pregnancy loss or miscarriage

Unexplained infertility

PCOS

Sperm abnormalities
In addition to Natural Fertility Treatments and Fertility Acupuncture, our team can also work in conjunction with conventional medical fertility therapies. We work in collaboration with The Victoria Fertility Centre offering protocols to better support assisted reproductive therapies such as medicated fertility cycles, IUI, IVF and ICSI to optimize your chances of conceiving. Numerous studies on specific nutrients, botanical medicines and acupuncture treatments have been shown to help support fertility optimization. Acupuncture and other treatments are offered pre and post IUI and IVF.

Our Clinic Offers:
fertility supplementation & nutritional programs


botancial medicines for fertility support

preconception detoxification

mind body fertility medicine

IM or IV nutritional therapy

fertility cycle or BBT awareness training

On-call acupuncture services for IUI and IVF

Counselling referrals (if requested)

Collaborative prenatal care when pregnancy is achieved
Once pregnancy has been achieved, our team will transition you into our Well Pregnancy Program ensuring a healthy, natural pregnancy. Our program includes a well pregnancy plan, management of pregnancy related ailments, complete on call labour/delivery care in collaboration with your maternity doctor or midwife, postpartum care, nutritional and herbal lactation support and introduction of your new baby into our Well Child Program.
Fertility Packages:
Clinic Dispensary - Fertility Care Products
Our clinic has a large dispensary and carries numerous products and supplements to help improve fertility and support pregnancy. Products are available to current and non patients. We carry:
Pregnancy tests- wholesale prices

Ovulation /LH test strips- wholesale prices

Female fertility and prenatal supplements

Male Supplements
Fertility Care Information and Resources