Infertility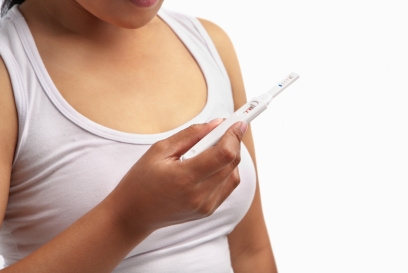 Our clinic offers preconception treatments for couples trying to conceive and for couples struggling with infertility. Dr. Natasha Montroy, ND has provided fertility care for couples trying to achieve a pregnancy for over 8 years and works with patients in collaboration with the Victoria Fertility Clinic. She is a members of the Infertility Awareness Association of Canada (IAAC) and The Canadian Fertility and Andrology Society (CFAS) and offers care for couples trying to conceive both naturally and with assisted reproductive therapies. Preconception treatments are offered to ensure that each potential parent is in optimal reproductive health, with a healthy body terrain, ideal for the creation of a healthy baby. We recommend ideally 3 months of preconception care to ensure adequate nutrition to developing eggs and sperm.
We offer treatment for conditions that may contribute to subfertility including:
Luteal phase defects

Long or short menstrual cycles

Uterine fibroids and endometriosis

Dysmennorhea or menstrual irregularities

Advanced maternal or paternal age

Recurrent pregnancy loss or miscarriage

Unexplained infertility

PCOS

Sperm abnormalities
In addition to Natural Fertility Treatments and Fertility Acupuncture, our team can also work in conjunction with conventional medical fertility therapies. We work in collaboration with The Victoria Fertility Centre offering protocols to better support assisted reproductive therapies such as medicated fertility cycles, IUI, IVF and ICSI to optimize your chances of conceiving. Numerous studies on specific nutrients, botanical medicines, homeopathics and acupuncture treatments have been shown to improve fertility rates. Acupuncture and other treatments are offered pre and post IUI and IVF.

Our Clinic Offers:
fertility supplementation & nutrition

botancial medicine for fertility support

homeopathy

preconception detoxification

mind body fertility exercises

IM or IV nutritional therapy

fertility cycle or BBT awareness training

On-call acupuncture services for IUI and IVF

peer and "Fertility Group" support (if requested)

Naturopathic prenatal care when pregnancy is achieved
Once pregnancy has been achieved, our team will transition you into our Well Pregnancy Program ensuring a healthy, natural pregnancy. Our program includes a well pregnancy plan, management of pregnancy related ailments, complete on call labour/delivery care in collaboration with your maternity doctor or midwife, postpartum care, nutritional and herbal lactation support and introduction of your new baby into our Well Child Program.
Naturopathic Fertility Care Rates:
Initial Fertility Naturopathic Intake (60-90 min) $160 per person

Initial Couples Fertility Naturopathic Intake (60 min) $260 per couple


Second Fertility Naturopathic Intake (60 min) $130 per person

Follow-up Fertility Acupuncture (45min) $125
* all above price are subject to but do not include GST
Clinic Dispensary - Fertility Care Products
Our clinic has a large dispensary and carries numerous products and supplements to help improve fertility and support pregnancy. Products are available to current and non patients. We carry:
Pregnancy tests- wholesale prices

Ovulation /LH test strips- wholesale prices

Fertile Female Supplement- formulated by Dr. Montroy

Fertile Male Supplement- formulated by Dr.Montroy

Preseed Fertility Friendly Lubricant: We now carry Preseed.'Fertility-friendly' Pre~Seed® relieves vaginal dryness without harming sperm or embryos and is less irritating than leading lubricants. Applying Pre~Seed inside the vagina can supplement natural secretions involved in reproduction, including fertile fluids.
Fertili-Tea
Are you or someone you love struggling with the emotions of Infertility? Are you feeling over whelmed with all the internet information you have been reading? We invite you to join Dr. Montroy, ND and Karen Chester, BA (current student in Masters of Counselling at City University) for a cup of tea and to learn about infertility, treatment options available, how it is diagnosed and natural treatments to improve both male and female fertility. Join us in a supportive environment where you can ask any questions about fertility or share your feelings regarding the frustration and feelings of disappointment that often accompany the struggle. No obligation to share.
Registration Information
Cost: Free
Date: TBA
Time: 8-9 pm
Where: Vancouver Island Naturopathic Clinic
Fertility Care Information and Resources