Acupuncture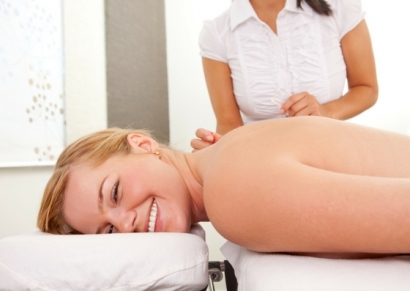 Traditional Chinese Medicine (TCM) is one of the most ancient forms of medicine being over 3000 years old and has its own unique medical model in terms of diagnosis and viewing the body. It is fundamentally a different model than Western Medicine, but can work synergistically along side if required to greatly increase the effectiveness of patient healing. TCM is mainly based on the concept of 'qi' or 'vital energy' circulating in pathways throughout the body. Any blockages in these pathways disrupt the flow of qi leading to imbalance and undesirable symptoms. By using acupuncture and other modalities, we can correct imbalance to help promote well being. The World Health Organization (WHO) recognizes the benefit of acupuncture for over 100 different conditions including pain, women's health complaints, infertility, internal disorders, mental & emotional conditions, car accidents & sports injuries, anxiety, depression and stress.
The most commonly treatment methods used in Traditional Chinese Medicine are:
Acupuncture: t

he placement of tiny needles to restore energetic flow

Moxabustion:

t

he burning of a natural herb over the skin to circulate/warm

Cupping:

t

he placement of cups with a suction on the skin to relieve pain, detox, or stimulate energy

Chinese Nutrition Therapy:

a

unique view of nutrition that is specifically tailored to each individual patient

Electro Stimulation:

u

sing tiny clips on specific needles, a gentle current is applied to increase effectiveness of certain treatments

Tui Na: v

igorous massage techniques to assist with pain and in healing
Registered Acupuncture in BC is governed by the College of Traditional Chinese Medicine Practitioners and Acupuncturists (CTCMA). It requires a minimum of 2,145 hours of both didactic and practical/internship training and successful completion of the provincial registration exam. Registered Acupuncture is covered by most extended health care plans and select MSP coverage, WCB and ICBC coverage. Our Acupuncturists have over 2,500 hours of training in Acupuncture.
Common conditions supported with acupuncture:
Addictions:

s

moking cessation, food, drugs and alcohol

Emotional and Psychological Disorders:

anxiety, stress, insomnia, depression and stress

Eye, Ear, Nose and Throat Disorders:

sinusitis, hay fever, ringing in the ears, dizziness, dry eyes and fatigued eyes

Cancer:

support

chemotherapy & radiation side effects

Cervical Ripening and labour preparation:

posterior and breech acupuncture support

Circulatory Disorders: h

igh or low blood pressure, poor circulation, cold hands and feet

Gastrointestinal Disorders:

irritable bowel syndrome, spastic colon, colitis, constipation, diarrhea, abdominal bloating, and haemorrhoid's

Gynecological and Genitourinary Disorders:

premenstrual syndrome (PMS), irregular, heavy or painful menstruation, endometriosis, menopause, hot flashes, chronic bladder infections, painful non infectious urination, kidney stones, impotence, sexual dysfunction, genital itching or discomfort and interstitial cystitis

Headaches and Migraines
Infertility:

natural and medicated cycles including IVF

Musculoskeletal and Neurological Disorders:

arthritis, neuralgia, sciatica, back pain, bursitis, tendonitis, stiff neck, bell's palsy, trigeminal neuralgia, headaches, migraines, stroke, cerebral palsy, sprains, muscle spasms, shingles, jaw pain or clicking

Pregnancy related ailments: heartburn, trouble sleeping, pain, breech, pelvic ligament pains, low back pain, headaches, carpel tunnel etc.

Respiratory Disorders: asthma


Sleep Issues:

trouble falling asleep, trouble staying asleep & waking up unrested

Weight loss:

carvings, appetite and weight control
We offer direct billing with most extended health care companies.