Naturopathic Prenatal Care

Naturopathic Medicine For Pregnancy Support
Congratulations on your pregnancy! Naturopathic Medicine can offer you and your family an integrated approach to your Pregnancy. Our Naturopathic Physicians offer prenatal dietary counselling, supplementation counselling, recommendations regarding the safe use of botanical medicines and acupuncture for pregnancy related complaints eg morning sickness, headaches, skin complaints, aches & pains etc. We always recommend working in collaboration with your primary care maternity physician, midwife or Obstetrician.
*Our Naturopathic Doctors are happy to work in collaboration with your primary maternity provider to offer collaborative Naturopathic care; please be aware they do not deliver babies or offer primary maternity care.
---
Labour Preparation
Labour Preparation Week 38-42
We offer acupuncture and Naturopathic recommendations to support your body as you move past week 37 of your pregnancy. Treatment options include acupuncture, traditional botanical medicines to assist with cervical ripening and labour. Our Naturopathic Physicians will work with you and your maternity care provider to offer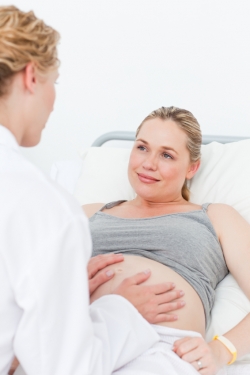 collaborative Naturopathic therapies support your body though the birthing process and to help you create the birthing environment that is right for you. Our Naturopathic Doctors offer invaluable supportive care in labour..
*Our Naturopathic Physicians are not primary care maternity physicians. They are happy to work in adjunct with your primary maternity care physician providing Naturopathic treatments for mommies to be. They do not offer primary care for pregnant mothers nor do they deliver babies.
We also offer the following natural labour support & pain management therapies including:
naturopathic supportive care and counselling
acupuncture for pain and labour support of progression
physical medicines for pain management
botanical medicines for labour preparation, anxiety, pain and support of labour progression
massage for pain management
breastfeeding counselling
postpartum recovery and wellness therapies

---
Naturopathic Post Partum Home Visits
Our post partum visits are designed to support the wellness of mom and baby during the immediate post partum period. Each home visit is up to a 1.5 hours and includes a physical exam for mom, well child exam for baby, breastfeeding counselling and support, assessment and education for post partum depression, natural pericare to improve healing and sleep support. The Naturopathic Doctor will also recommend an individualized supportive supplementation plan, botanical medicines, acupuncture or a post partum diet plan as needed.